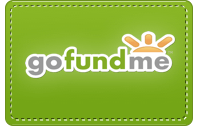 I have never been a guy asking for handouts but I am starting to realize that we are all connected. We all need one another to get to a better place in life and its important not to let ego or pride get in the way. So I am lowering my guard to share my story.
Here is my reality. I went to the doctors Dec 27, 2014 and they said I was drowning from the inside out, and that they had to drain my lung. They drained 2 liters of water. That is 4 pounds of water from 1 lung. They also found a large mango-sized mass that has been growing probably for a year according to my doctor. You would think there would be more symptoms, but until it hits into vital organs, it just was growing. Then it made a crash landing. I have a rare cancer that typically runs in children. This makes sense based on my maturity, Ha.
Less than 5% of adults with Cancer have what I have. It is a form of T lymphoblastic leukemia/lymphoma. It was interesting enough that the doctors over at UCSD medical center were very excited to recruit me over to their facility to put me on a new aggressive clinical trial that only 4 others have taken before me. A few years ago this would have been terminal, but they have made a lot of progress over the years. It is the most aggressive form of Chemo and also the longest form of Chemo. Meaning it is going to kick my ass. The program is 2.5 years. 7 months of intensity, then another year less intense, than the rest if all goes well is chemo pills and less treatment. My immune system will drop to zero at times.
I am basically bubble boy. If I am around anyone slightly sick it could be doomsday for me. I have to eat very specific foods. The opposite of what you learn. I don't have the immune system to handle raw foods. In fact they would kill me. Our natural immune systems fight off the small things and take in the nutrients. Mine wont be able to do that.
What this means as far as money goes is that I am going to have to set up a very sterile home environment for a while. 2.5 years to be exact. The home will need to be equiped with proper air flow, free of all dusts particles, have nice light and windows for sanity, etc. Everything will need to be prepped so that I am in the cleanest environment possible when my body is Neutropenic. Being Neutropenic is when your white blood cells drop to almost undetectable and therefore you have no immune system. I will be living for a bit in a box (room) and I want that box to be nice. My mental state is equally as important and my physical in beating this cancer. If you had a room to live in, what would you do with it to make it home? For me it would be clean, have excersize gear, have a computer work station, and large windows to see the outside.
As well beyond the new lifestyle I simply won't be able to work like I have in the past. I want to make sure that my family is taken care of and that once I am healthy I can stand on my own two feet again. It feels funny to be a charity case and I dont expect anyone to just give me money. But I also realize that every dollar will count in this new time of life and appreciate you reading my message.
I love life to the fullest and my promise is that I will make sure that my Cancer and experience proves to be a positive one for myself and everyone around me. Thanks you for your time and care.